Electrostatic Disinfection for Theatre, Film, Dance, and Drama Studios
Arts Safety Management offers a rapid and comprehensive virus decontamination service, using the latest technology available. We provide both one off cleans and periodic cleaning.
This is Electrostatic Disinfection and not Fogging (Fogging is not a process recommended by the Film and Theatre industry due to the nature of the often-sensitive environments we work in)
Up to 28 Day Surface Protection
Whether you have a confirmed case of COVID-19, other virus within your building or you are looking for ways to mitigate the chances of virus transmission within your environment, we can help.
Periodic cleans ensure a safe and hygienic environment for your staff and customers, giving you a peace of mind. Our virus decontamination service keeps surfaces protected for up to 28 days. It can reduce the level of sickness as it decreases the transmission of viruses. If you would like to discuss setting up regular cleaning, contact us today.
What is Electrostatic Disinfecting and How Does it Work?
Electrostatic disinfecting is a way of quickly and evenly coating a surface with a disinfecting solution. This is done by using an electrostatic applicator that gives a negative charge to the disinfecting solution as it exits the nozzle. The charged molecules will repel each other, meaning they will be an even distance from each other, but will be attracted to the surface they are applied to. The charged particles have a charge strength greater than gravity allowing them to directionally target a selected surface very quickly, providing near immediate set or studio re-entry.
The science behind it is detailed, but in the simplest of terms, electrostatic disinfecting works by providing a charge to a solution so that it electromagnetically sticks to a targeted surface, providing 360-degree coverage.
In most instances, surfaces are neutral. When an electrostatic disinfecting system provides a negative charge to the solution, said solution will be attracted to a surface with a different polarity. If you want to get even more technical, this is an example of Coulomb's Law. It's also how the automotive industry has evenly and accurately spread spray paint onto cars for decades.
Why Is Electrostatic Disinfecting So Effective?
Harmful pathogens can live on surfaces for days and will potentially double every 20 minutes, given the right food source and ambient temperature. This provides ample opportunity to create situations for cross contamination. Conventional cleaning or disinfecting does a fine job of managing microbiological load on common touch points. However, the evolutionary flexibility of modern pathogens is such that we need to add new strategies to manage cross contamination and microbial load in many types of facilities well beyond acute care. Electrostatic disinfecting provides a broad-spectrum approach to disinfecting a complete surface area and an entire room as we have never seen before.
Victory Innovations® Electrostatic Spraying
Electrostatic spraying is the most effective way of applying disinfectant to large areas. An electrically charged mist is produced which clings to every surface it comes into contact with. It can get to all of the most awkward and difficult to reach areas, ensuring an even coverage. The disinfectant remains on the surface, keeping you protected for up to 28 days.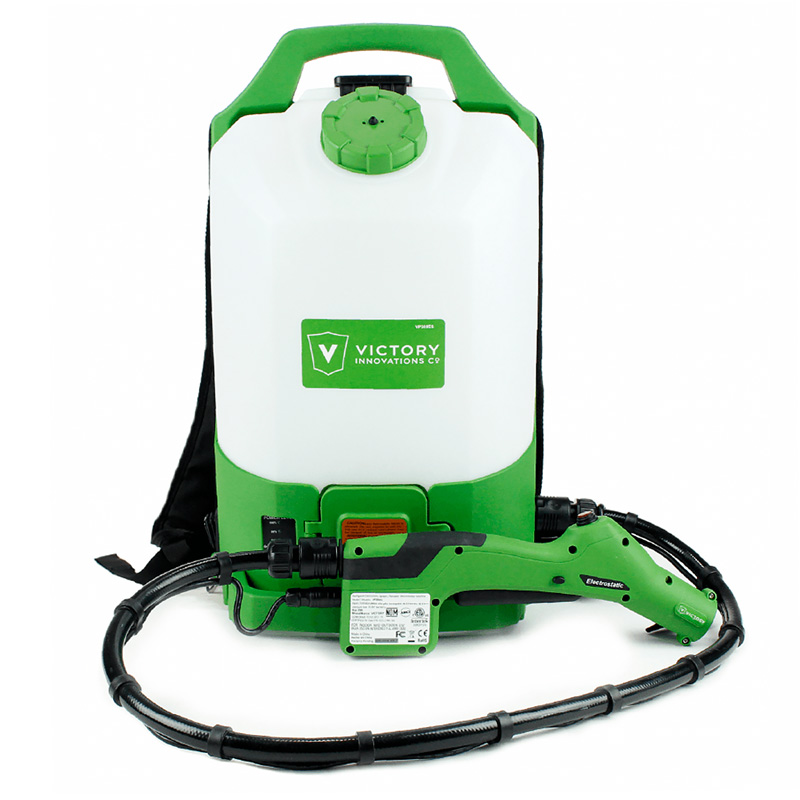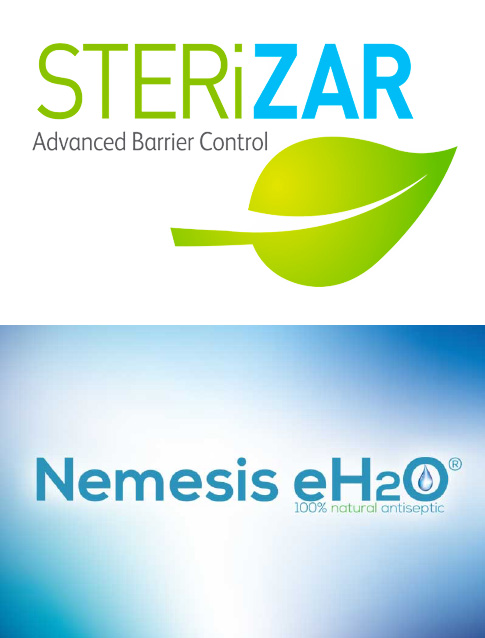 Disinfectant
We use both a product called STERiZAR® that has been used by many of the leading theatres and film manufacturers around the UK to provide surface protection for up to 28 days and Nemesis eH2O, which is one of the most effective disinfectants available (as used by the NHS) for Emergency cleaning following a suspected or positive case of COVID-19.
Health & Safety
Our technicians have a vast amount of knowledge and experience in dealing with virus decontamination and are fully compliant. They will carry out the cleaning service with the full required personal protection equipment (PPE), to ensure your building is kept safe and there is no cross contamination.
Costs
£1 per sqm with a minimum of 100sqm (plus travel cost of £20 within central London and £0.45ppm beyond the M25)
Make An Disinfection Enquiry